Master Bedroom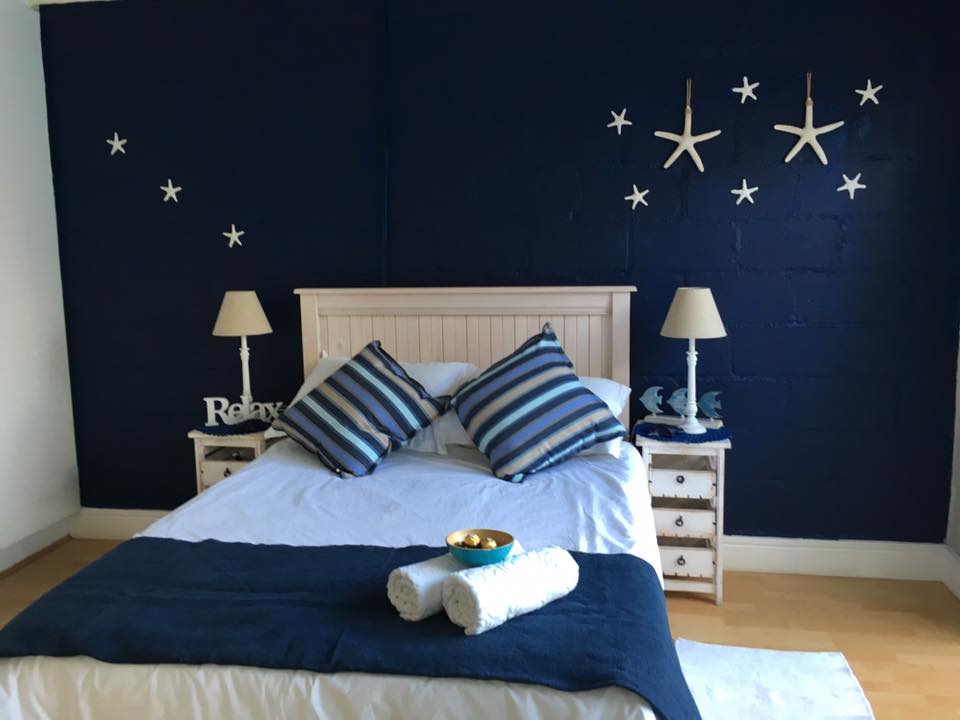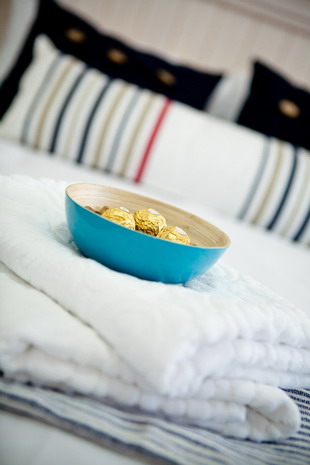 The white linen is soft and comfortable with a touch of colour to give you that calm ocean feeling. By opening the sliding door it invites the sea breeze to calm your mind while relaxing in the room. The chocolates gives a romantic start to your holiday.
This room can be used separate from the main house as it enters both from the sliding door going out into the front garden but also enters into the house like any other room in the cottage.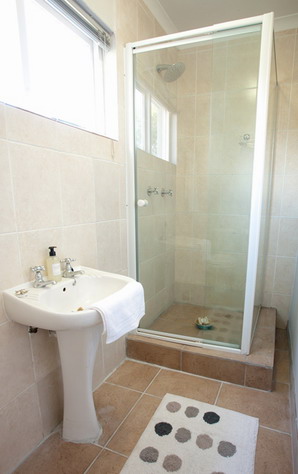 The en-suit walks out of the master bedroom. The shower head is large giving you a refreshing shower after a day at the beach or playing with the dogs and kids outside. Towels are fresh and crispy. Hand wash and room freshener has a hint of vanilla to freshen up after your drive to Barking Beach Cottage or a day in the sun.